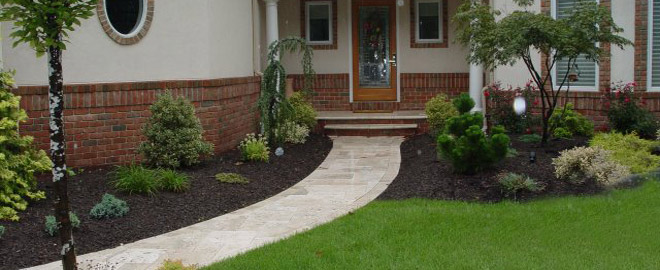 Mulching is beneficial to shrub beds by helping to retain moisture, control weeds, prevent erosion, protect from temperature extremes and to improve the appearance of your bed areas. Proper mulching should include edging of the beds, application of a weed pre-emergent, and an even application of mulch to promote deterioration. This will ensure your beds don't have an unnecessary build up of mulch which can hurt trees and shrubs.
We Offer a Variety of Mulch Colors:
Brown
Dark Brown
Black
Red
We will deliver it to you!
Contact us today for pricing information and to schedule a delivery.